Estimated reading time: 1-2 minutes
SANDY — A pizza delivery driver may need surgery after a customer crashed outside a Sandy restaurant on Friday night and hit him.
"Now he has a broken leg," said Biplove Timilsina, owner of Big Daddy's Pizza, 7669 S. 700 East. "They don't know if they need to have surgery. We'll find out next week. It's going to be very hard for him."
Surveillance video shows a customer accidentally speeding into the company's front glass wall after 8 p.m., then slamming and pinning the worker.
"It was very hard for me to see this, you know, our store get destroyed," Timilsina said, "especially my employee who got hurt so badly. He just got thrown up in the air. I don't couldn't even sleep last night, so that's how bad it was."
Now the restaurant is preparing for an extended closure.
The team cleans up, but Timilsina struggles to find a contractor to do the repairs so they can reopen. He fears losing customers and employees.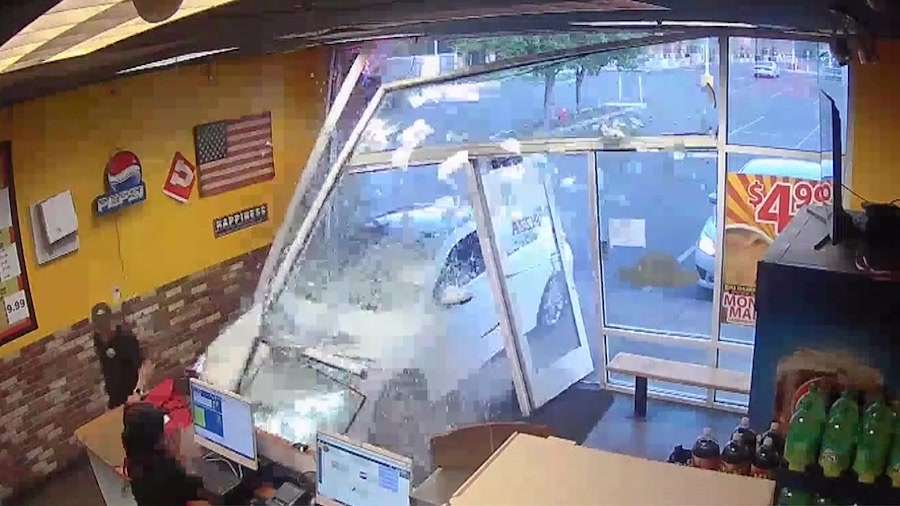 Timilsina said her delivery driver was discharged from hospital but was working multiple jobs and could take months to recover.
"He is in a very good mood," Timilsina said. "He's a very good guy."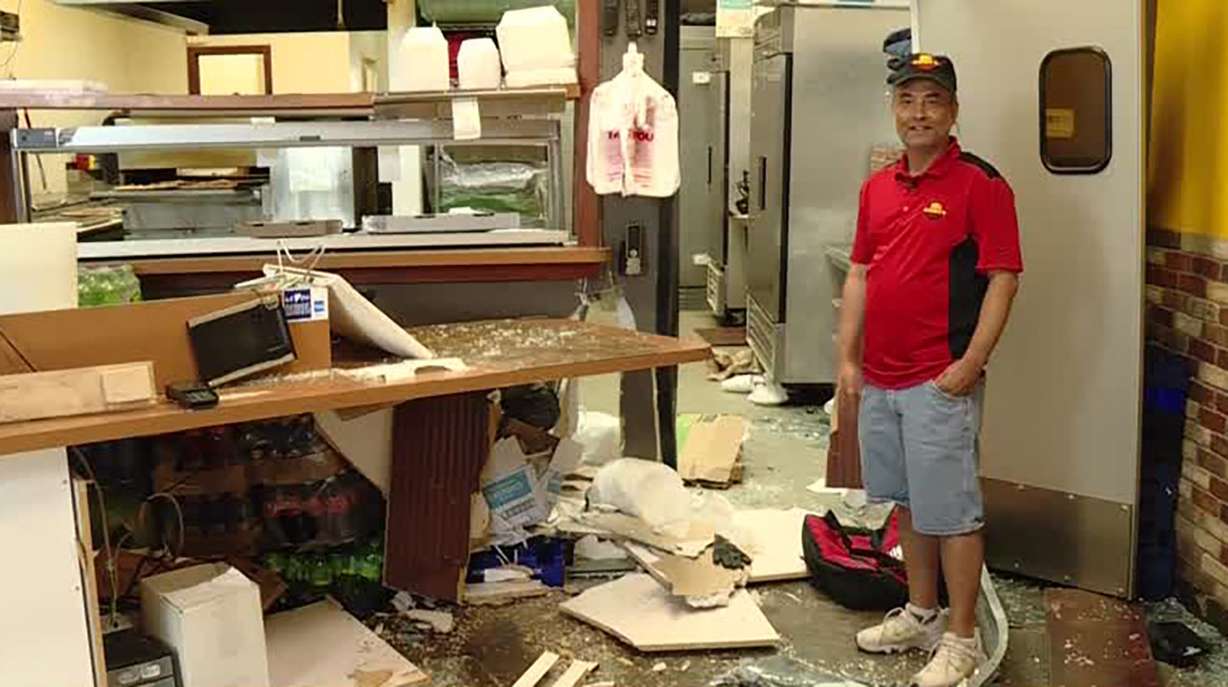 A Sandy Fire Department spokesperson said no criminal charges are slated for the driver who caused the accident.
"He came to buy pizza," Timilsina said. "He had ordered a pizza and a soda, and his leg got stuck on the accelerator. Instead of hitting the brake, he just accelerated inside. He was crying and he was very sad."
Timilsina called it a reminder to drive carefully.
×
Pictures
Utah's Latest Stories
More stories that might interest you